Thesis Part 1: Constellation Book
Single Page Size: 5.5 x 8.5 in This book is part one of my final thesis project. For my thesis, I will be exploring tactile mapping and design created for touch rather than sight. I want to explore the idea of something being beautiful even if it cannot be seen. For this book, I was exploring braille and hand wrote each page in braille myself. I want this piece to eventually be paired with a tactile map of the constellations.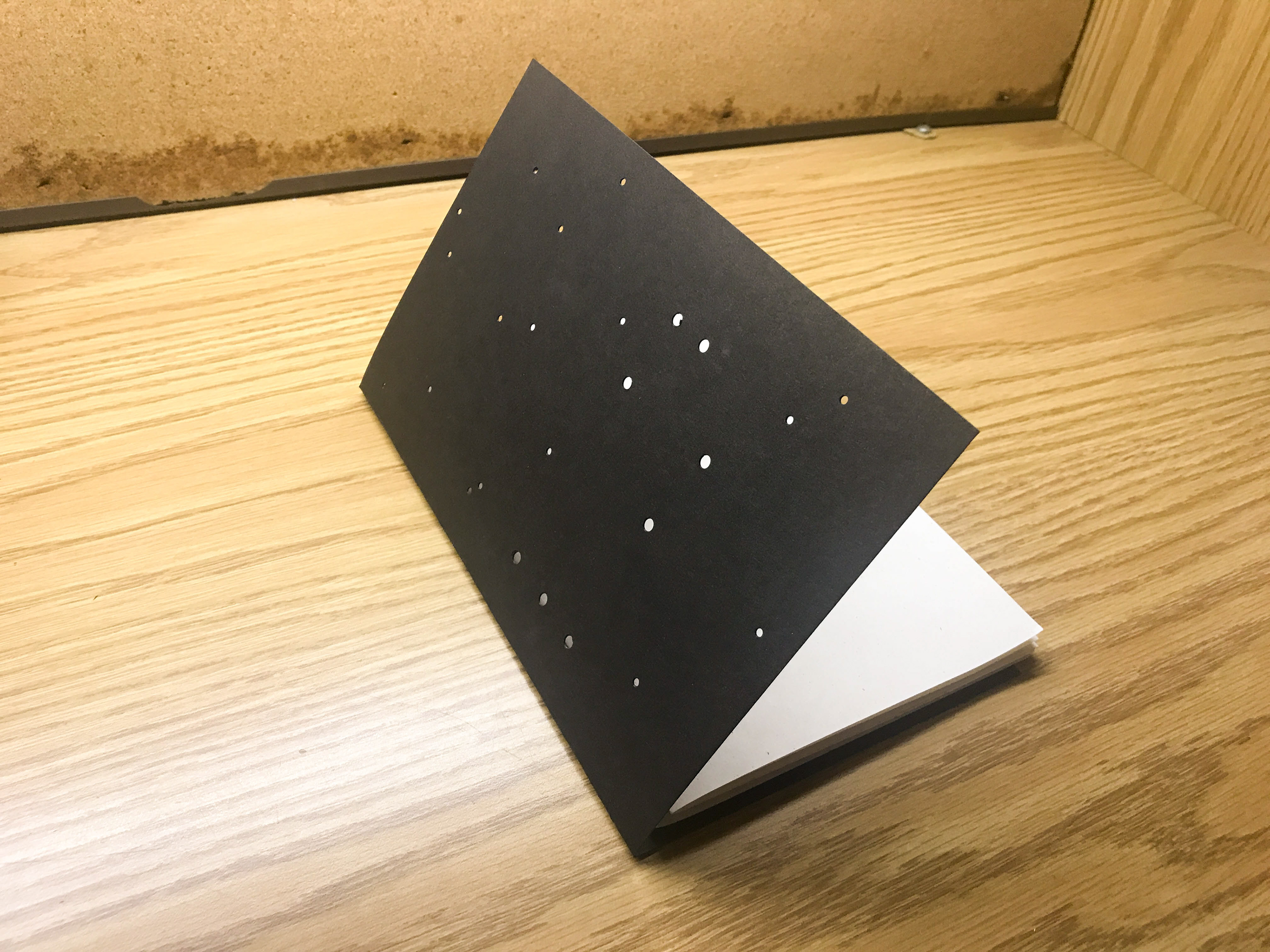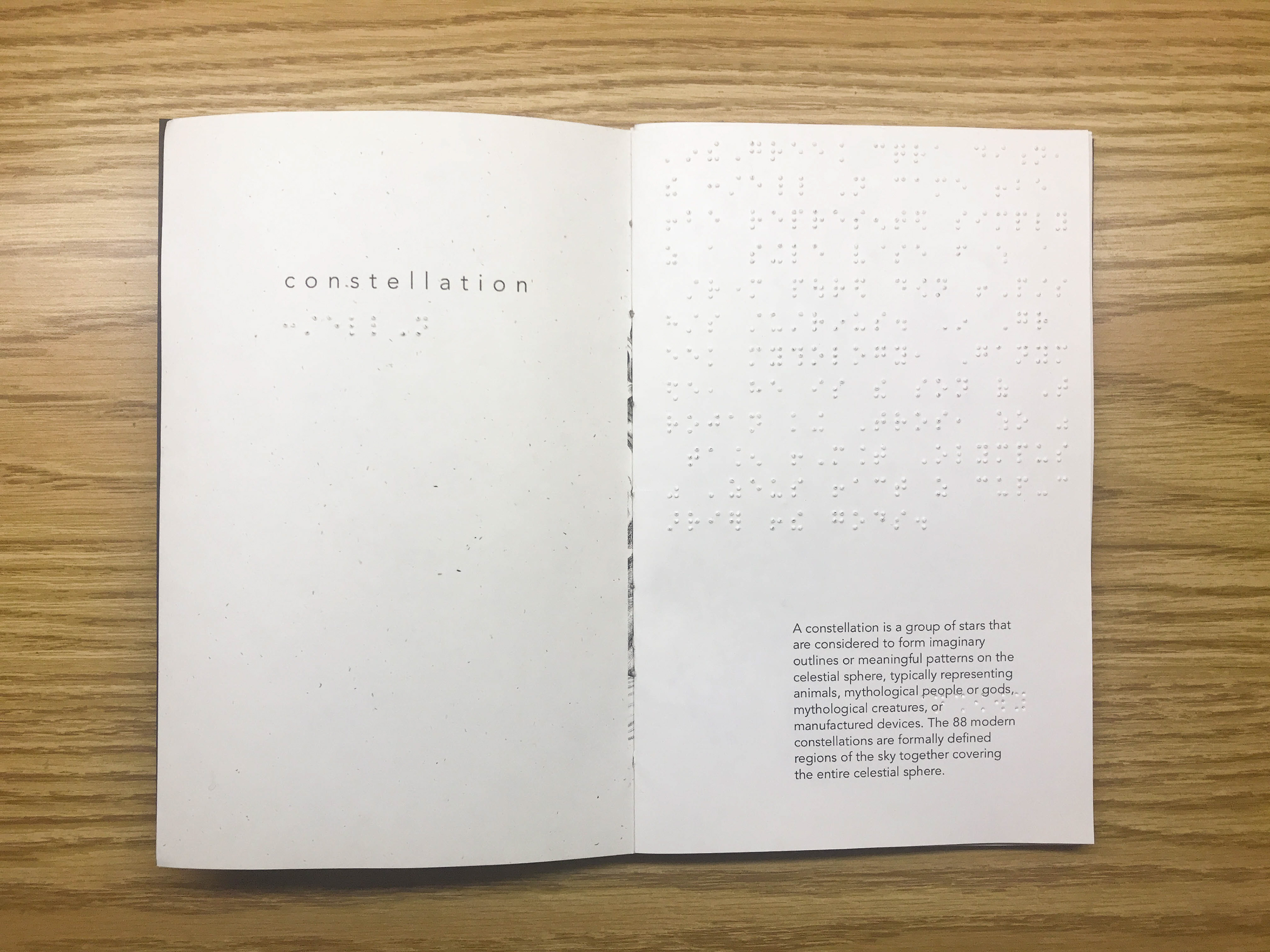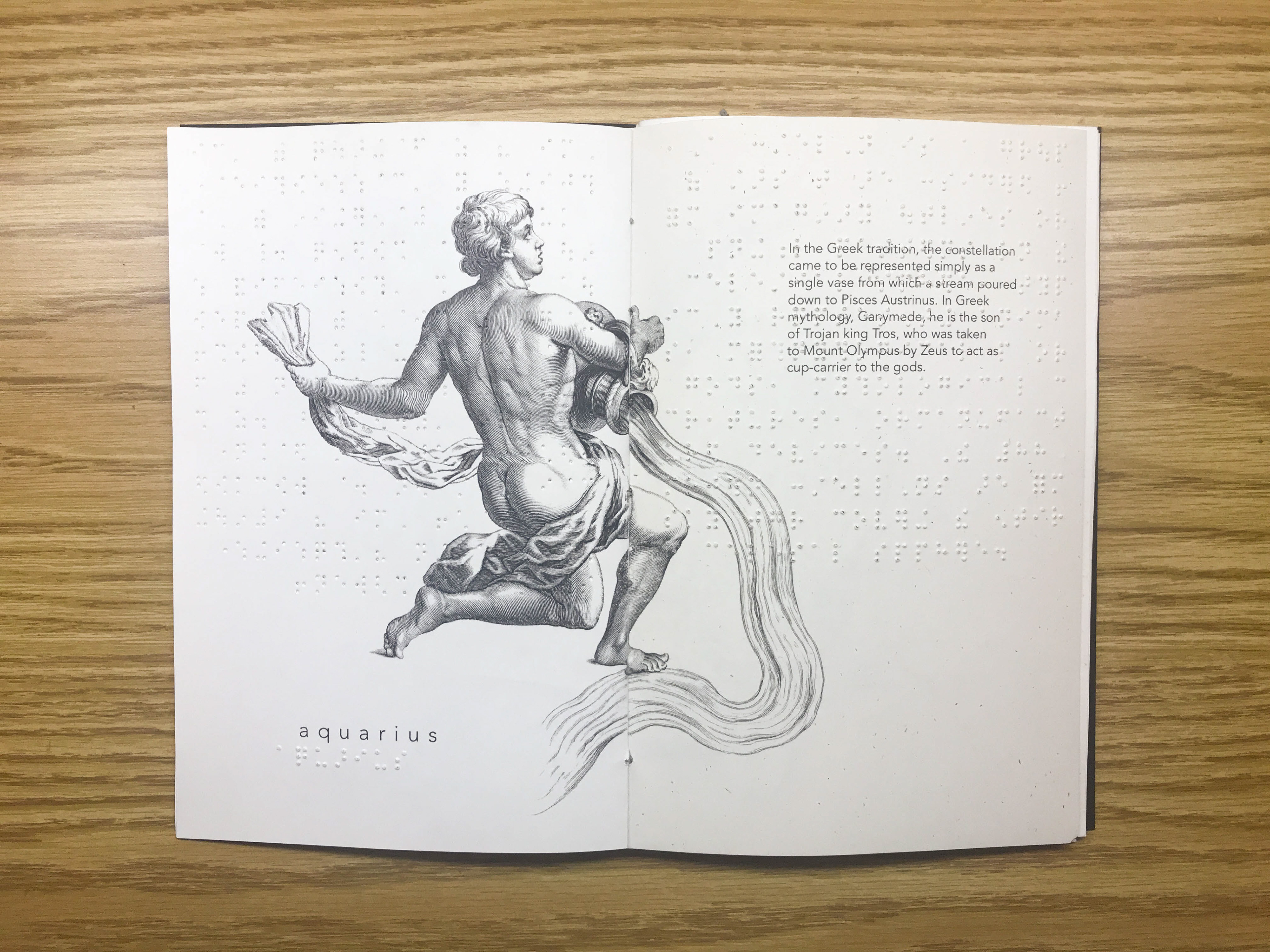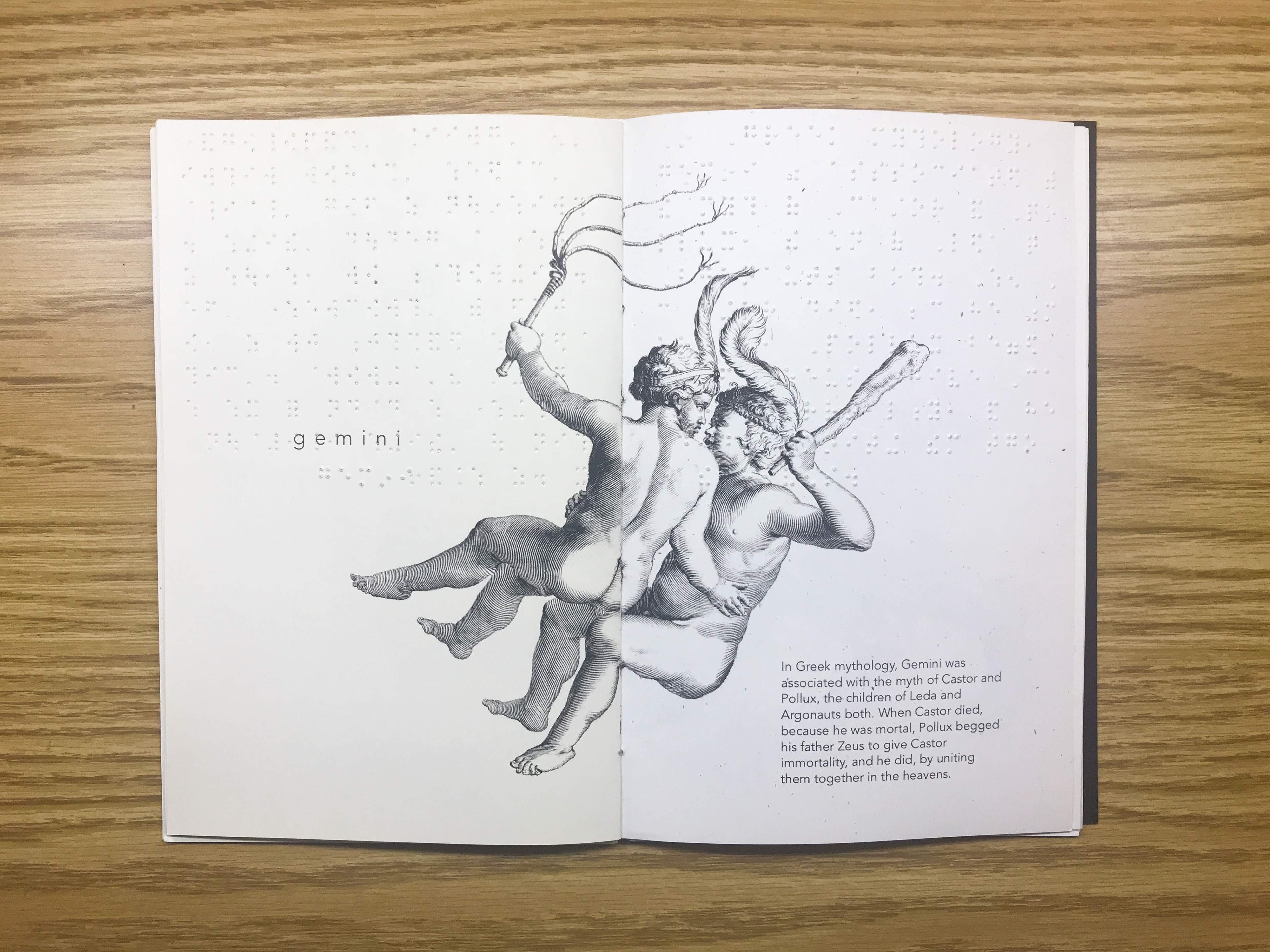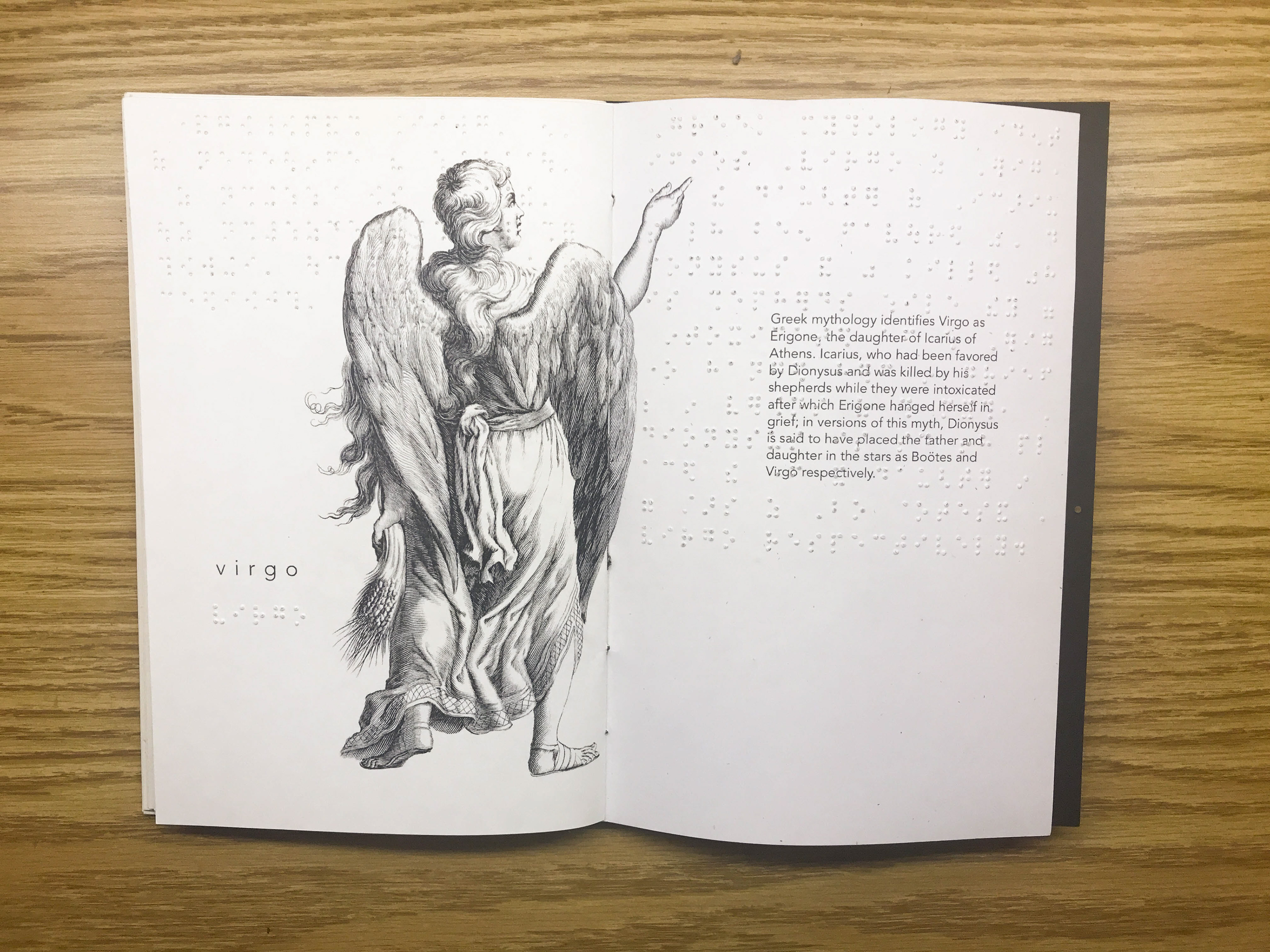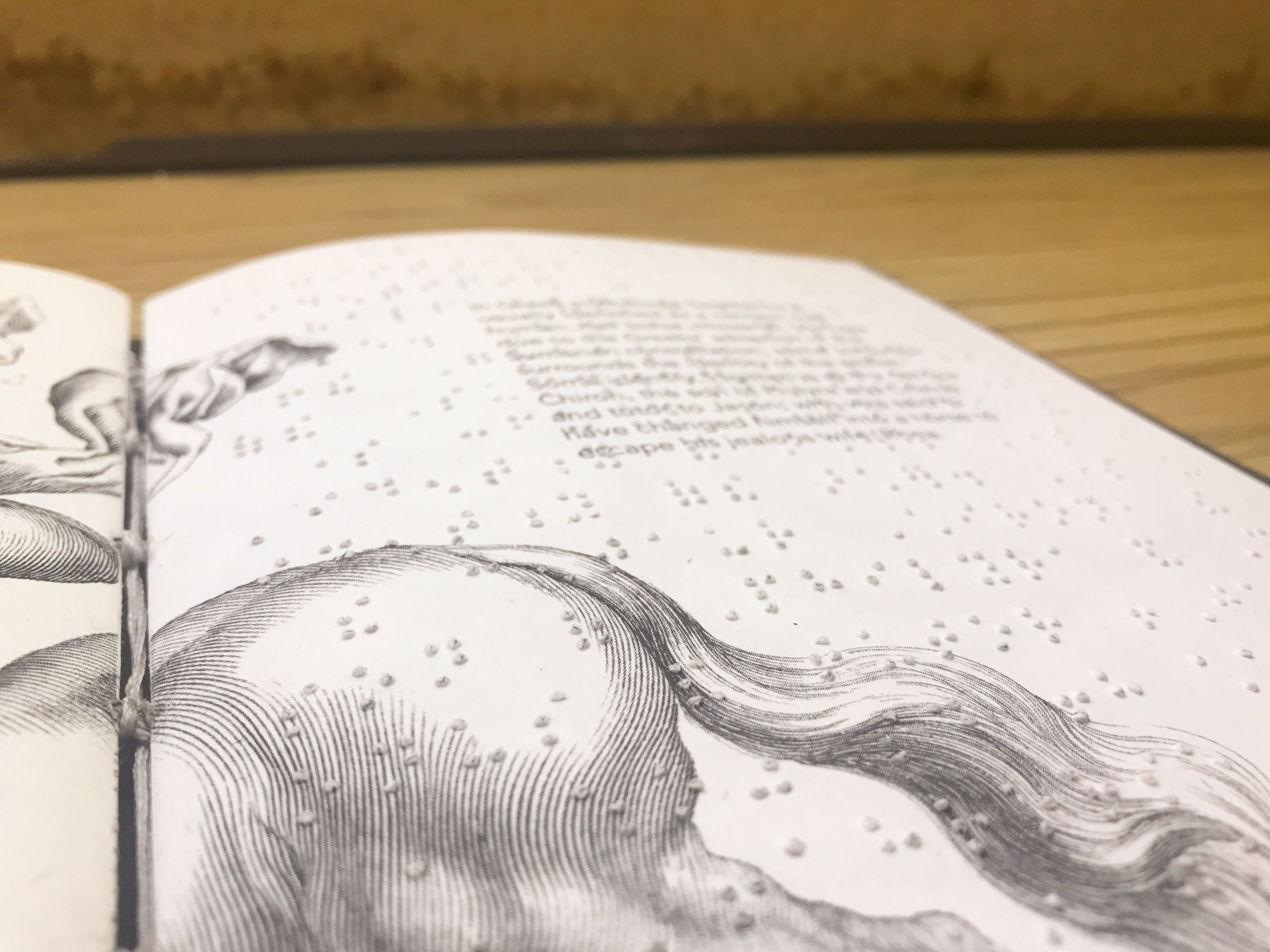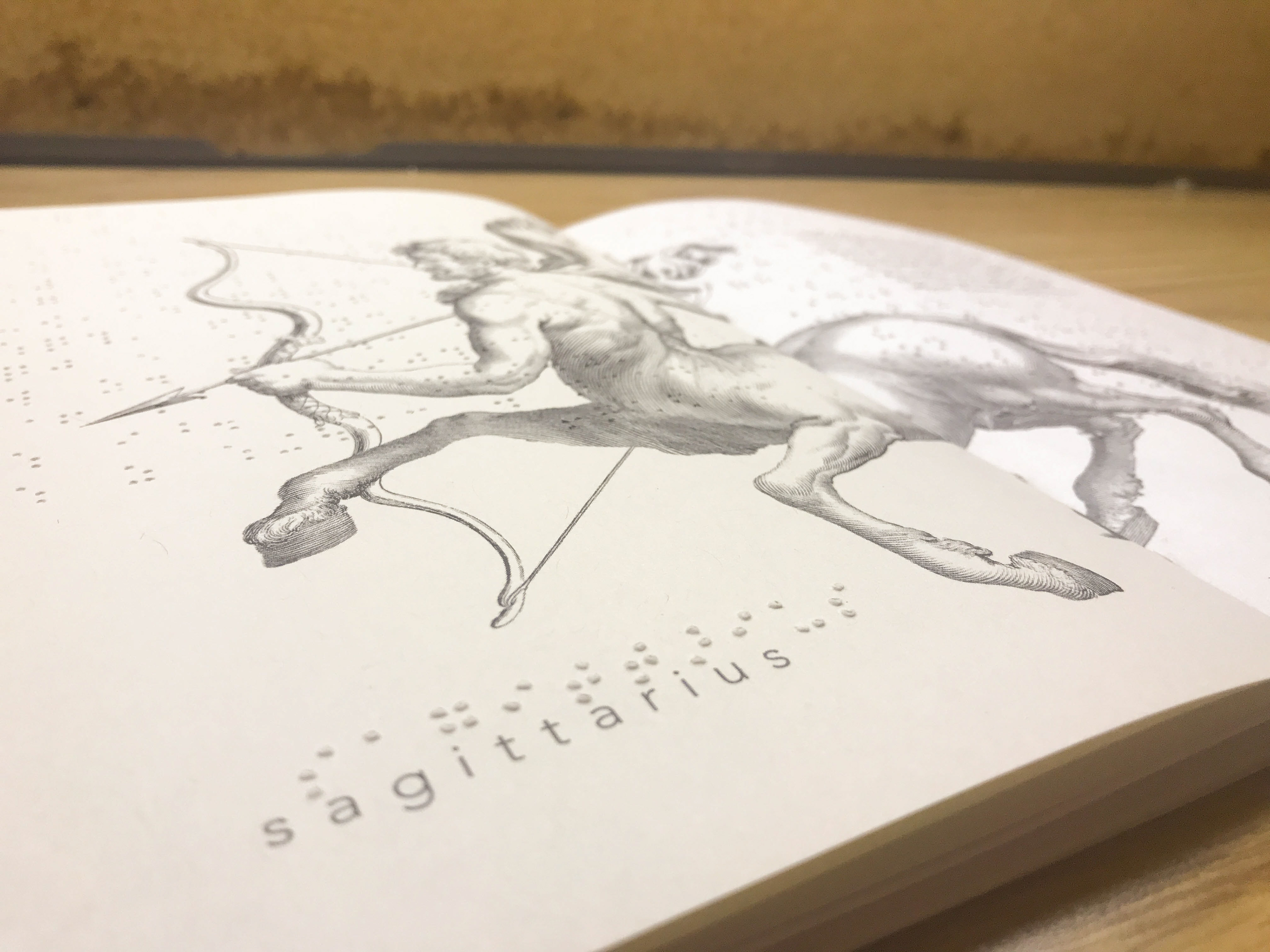 Final book example pages with handwritten braille.